In Reflection: Britt Baker, Ruby Soho, and the AEW Women's Owen Hart Tournament Final
Ruby Soho vs Britt Baker is set for the finals of the first Women Owen Hart Foundation's Tournament, at tomorrow's PPV event Double or Nothing. When Tony Khan announced the tournament was happening in partnership with Martha Hart and the Owen Hart Foundation, there was big excitement from fans, but the way the final turned out was met with frustration and criticism.
It's always easier to comment and criticize after the facts so first, we should try to understand why this decision was made and then reflect on what could have been the alternatives. I think the decision to book this final was based on the following points:
#1 The Pillars
Booking a PPV is hard and it's even harder when you have such a big and talented roster. I believe TK looks first at what he considers his "pillars" to structure what the big matches will be. For the women's division, he looks at Britt Baker as a homegrown star that should have a spot at the PPV. A rematch with Thunder Rosa would certainly be rushed and with 13 matches on PPV, the decision seems to be Jade having a short match, thus facing Anna Jay (although I believe Britt vs Jade would be a fantastic dynamic). The logical way to have Britt wrestling on the show is to have her in the tournament finals.
#2 Bookending
Ruby Soho is seen as one of the most pushed wrestlers in the division, but so far she hasn't won the big one. She has lost her title shot against Britt Baker and she lost the TBS title tournament final against Jade Cargill. The Double or Nothing match is a way for her to avenge these two setbacks by getting her win back against Britt Baker in another important tournament's final.
#3 Protection
This is closely related to point 1, but not only does TK want to feature Britt on the PPV, but also to protect her and avoid losses on tv. He usually books tournaments with convenient participants and brackets, avoiding big matches being "wasted" and pushed wrestlers having to lose. The men's tournament is a clear example of how the field was decided in a way to guarantee good matches without using many of the top talents of the division. This is sometimes referred to as "conservative booking" and the truth is that AEW has yet to deliver a tournament that actually features the best of the company fighting for a prize.
I believe that in a vacuum these reasonings are mostly fine, but looking at the current context this is where I believe they ended up being flawed:
#1 Britt Baker, What Is Her Character Arc?
I enjoy Britt Baker as a wrestler and as a performer more than many and I believe a lot of the criticism targeted at her is amplified by a sense of staleness in her character. When a heel loses a belt, especially when the reign was based on character stuff and cheating more than "work rate" it is supposed to signify a transition in the division. Yes, Britt cheating was annoying but it built to Rosa finally beating her and supposedly shifting the division to a more honorable era. But when you keep presenting Britt Baker as a focus of the show, playing her character as if nothing had changed, still beating fan favorites with cheating, etc. it does not feel like this shift happened at all.
After losing the belt we don't know how Britt feels. Is she proud of her reign and motivated to be a champion again? Does she accept that Rosa beat her or does she feel it was unfair to her? Does she want the fans to recognize her achievements? Is she sad, angry, or motivated? Both Britt and Jamie Hayter seem to be the exact same characters after a big in-world changing moment which leads to a big sense of staleness in both their characters and in the whole division. When Britt defeats Toni Storm who has actually been red hot and fresh on the show the reaction is not positive and fans lose engagement.
I think the reasoning is that she's losing the final so it makes it ok, but that was obviously short-sighted.
#2 Time Dedicated To The Women's Division
Women in AEW have less time than men, even considering the size of both rosters but Tony Khan still wants to keep as many members of the roster involved as possible. The issue is that with so many things happening on Dynamite it's really easy for the audience to lose track of some of the stories and very easy to lose important timings. Ruby hasn't been focused enough to feel like a main character in the tournament. The story of her taking time off of tv after a set of failures, reinventing herself and her moveset in that time, really wasn't focused enough to make her story work.
#3 It's Jamie's Time
When Britt Baker was the champion, Jamie's role was to weaken her opponents and help her win. The fans feel that Jamie is a better and more exciting wrestler than Britt, but since Britt is the champion it is hard for Jamie to claim another role on the hierarchy. This role meant that Jamie lost a lot of matches but the dynamic worked and the fans are ready for her to explode. The tournament setting is perfect for the story of Jamie Hayter outperforming Britt Baker and roles reversing with Britt having to support Jamie. By doing this and getting Jamie in the finals you still get Britt Baker involved on the PPV but it's at least a development. The way the tournament actually went, Britt ended up outperforming Jamie by defeating Toni Storm, the person Jamie lost to in the first round.
#4 The Nature Of Tournaments
Tournaments are great for upsets and star-making performances. Sports are a great example of how, yes you look at brackets and hype up the biggest teams facing each other eventually but the underdog Cinderella stories are often the most compelling part of the competitions. Looking at the women's tournament we did have good matches and good performance but creative defaulted to "abc booking". Tournaments have their own dynamics in the way they build to a final and, again, these have been missing.
Alternatives? Let Me Have A Go
Look, it is very easy to fantasy book an alternative to a booking that did not work. Hindsight is 20/20 but it is still worth taking a look back and reflecting on what went wrong and what could have been done better. Considering all that was said so far, I think the final decision had to be between Ruby Soho, Toni Storm, and Jamie Hayter and honestly I think every combination would be fine and a lot of the final decision would depend on future plans.
If forced to make a decision I would choose Toni to win the finals against Jamie Hayter. Toni still has the impetus of the recent debut and reaching the finals would be an accomplishment in itself. Jamie has been playing a supporting role while everyone knows she's capable of more and her running through the tournament would be the more cathartic star-making option. She is also a natural contender for Rosa and the dynamic of Britt Baker seconding Jamie for a Thunder Rosa title match sounds very good.
Ruby needs something, she has been slotted in a "can't win the big one" spot and I totally understand giving her the win. This would be my second choice with Ruby going over Toni in the finals. As it is, I think establishing Ruby and Toni as a tag team and friends is at least something to do and you could build them as an undefeated tag team for a long time.
Completing the exercise, this is how the whole tournament could look like: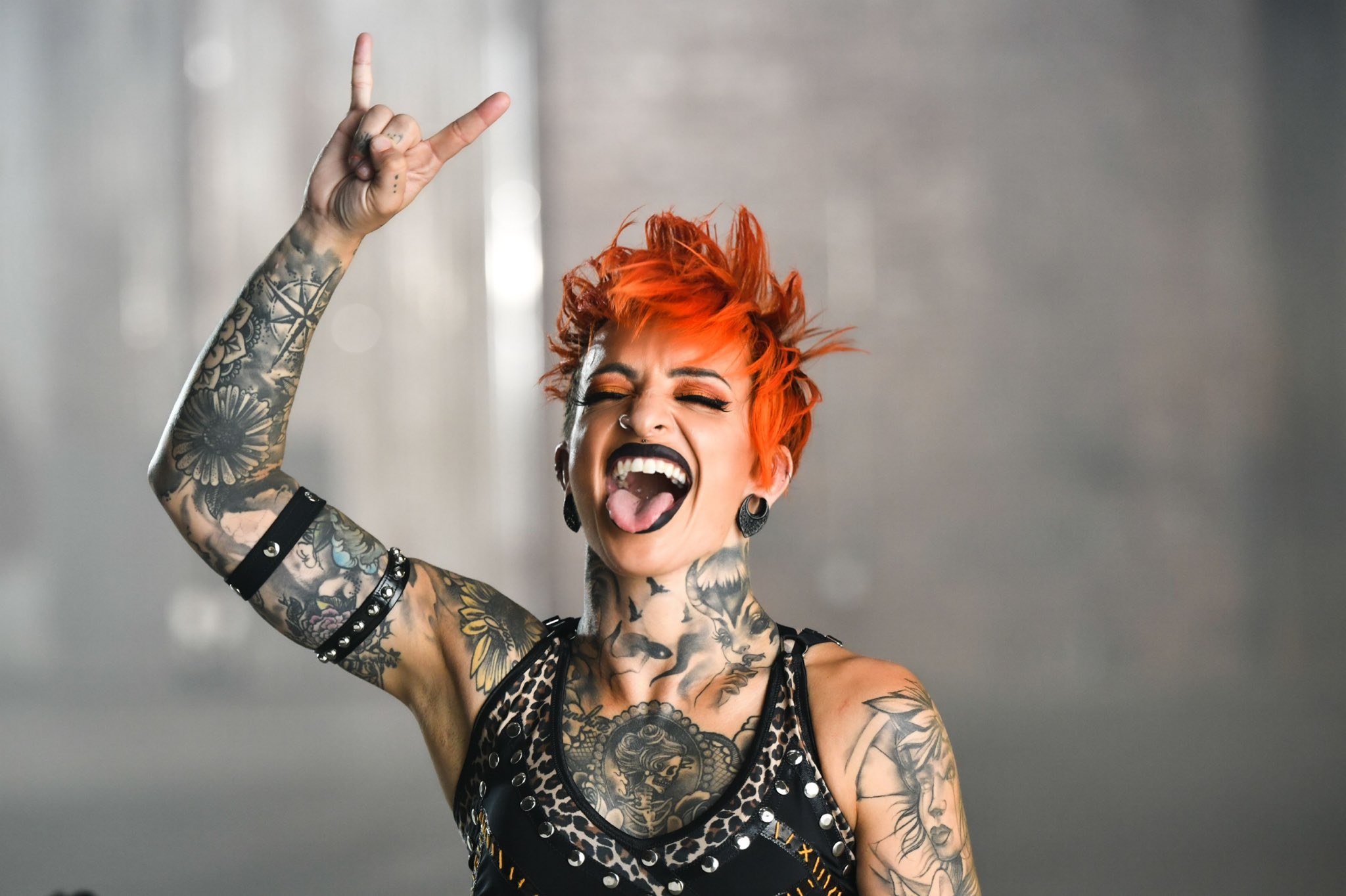 Ruby Soho defeating Britt Baker in the first round makes them 1-1 in their matches and is key for the Britt/Jamie dynamic.
Ruby vs Toni establishes the respect and friendship between the two.
It hurts to have Riho gone on Round 1. Alternative would be Jamie defeating Statlander and Riho defeating Itoh in Round 1 but I like the dynamic of Hayter facing the joker better. There is also some satisfaction in her defeating someone that Britt has brought in the past.
Ruby and Britt would second Toni and Hayter in the finals, but there would be no interference.
As a follow up to the tournament, a 4v4 match could be done that reflects tournament dynamics:

Toni Storm, Ruby Soho, Kris Statlander & Riho vs Jamie Hayter, Britt Baker, Maki Itoh & Red Velvet
With Riho going over Itoh, Storm, and Soho establishing as a tag team, Jamie/Britt tension and Red/Britt tension lead to Britt vs Jade in the future.
So In Conclusion
As stated, a lot of this is hindsight analysis and exploration of alternatives which as criticism is weaker than foresight criticism. The goal of the exercise is more to reflect on why the fans do not seem to be as invested in the current match and what can be learned from it. I tried to provide a personal point of view that attempts to acknowledge the challenges of actual booking and hope it was in some way interesting to the readers.
Would love to hear what anyone thinks and both agrees and disagrees on.