One of British Wrestling's unsung promotions, BWR has quietly been building a strong catalog of shows and a loyal audience. This was underlined by how quickly they sold out the 250 tickets for this, their fifth-anniversary show. Helped no doubt by a very strong card and the long-awaited in-ring return of Kip Sabian, who has been building a lot of online intrigue with his silent, cardboard box-wearing character appearing in the background of AEW shows.
A note before we start the show. The production value for BWR was off the charts, especially for a company of this size. The stage set was one of the best you'll see outside of televised wrestling and there were some great video packages to help newbies like myself catch up with the backstories of those involved. [Main Image Credit; @iWilburnArt]
Cruiserweight Championship Match | Scotty Rawk vs Tom Thelwell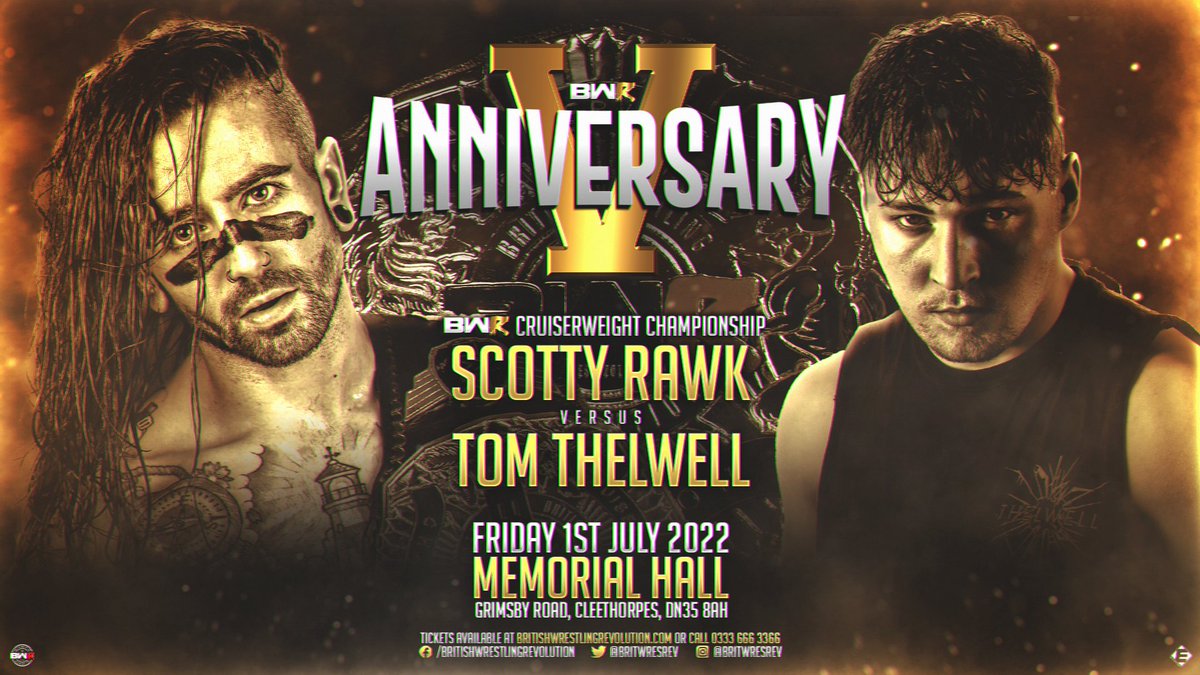 Two of British Wrestling's fastest rising young talents. Rawk has been Cruiserweight Champion since
March, but Thelwell has held the physical title belt for most of that time, carrying it around as if he is
the true champion. Rawk gets the chance to get the physical belt back tonight, and Thelwell has the chance to win it properly.
A really good clash, Rawk clearly had his hometown's fans right behind and Thelwell has found another level as a cocky prick in recent times. His repeated shouts of 'muppet' at Rawk raised many a smile, even if he was the villain. Rawk would eventually win the match to get the show off to a positive start but Thelwell again stole the belt and ran off with it, continuing this story for another cycle at least. Great way to start the show.
Evo Academy Championship | Hard Man Dan vs Vusyk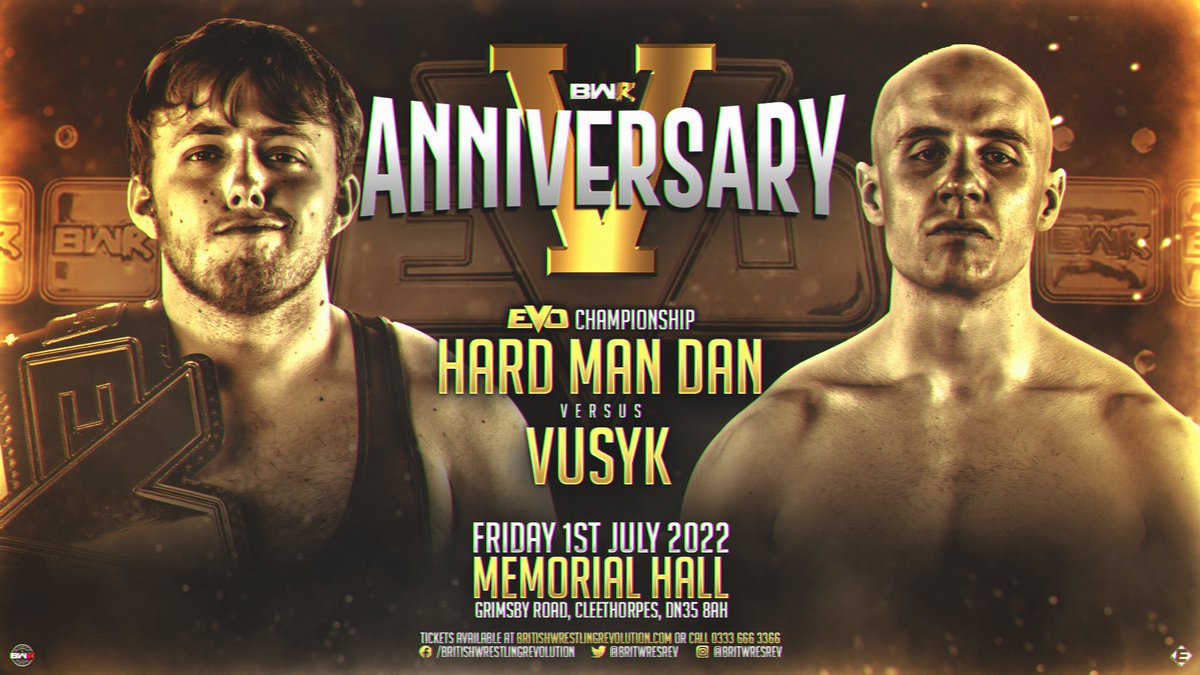 Two of BWR's academy members get the spotlight on this big night, clashing for the academy's title. Both men are obviously early in their careers but worked well together in this match, belying their lack of experience. Hard Man Dan might have a slightly silly name but he got the crowd behind him well and Vusyk worked well as a vicious heel against him.
Nothing spectacular here but a well-done match that gives yet more lie to the idea that there is no talent coming through the system. All credit must go to the academy where these two trained, it's a big spotlight to go out on a show like this and have a singles match and they applied themselves well. Hard Man Dan retained.
BWR Women's Championship | Taonga vs Gia Adams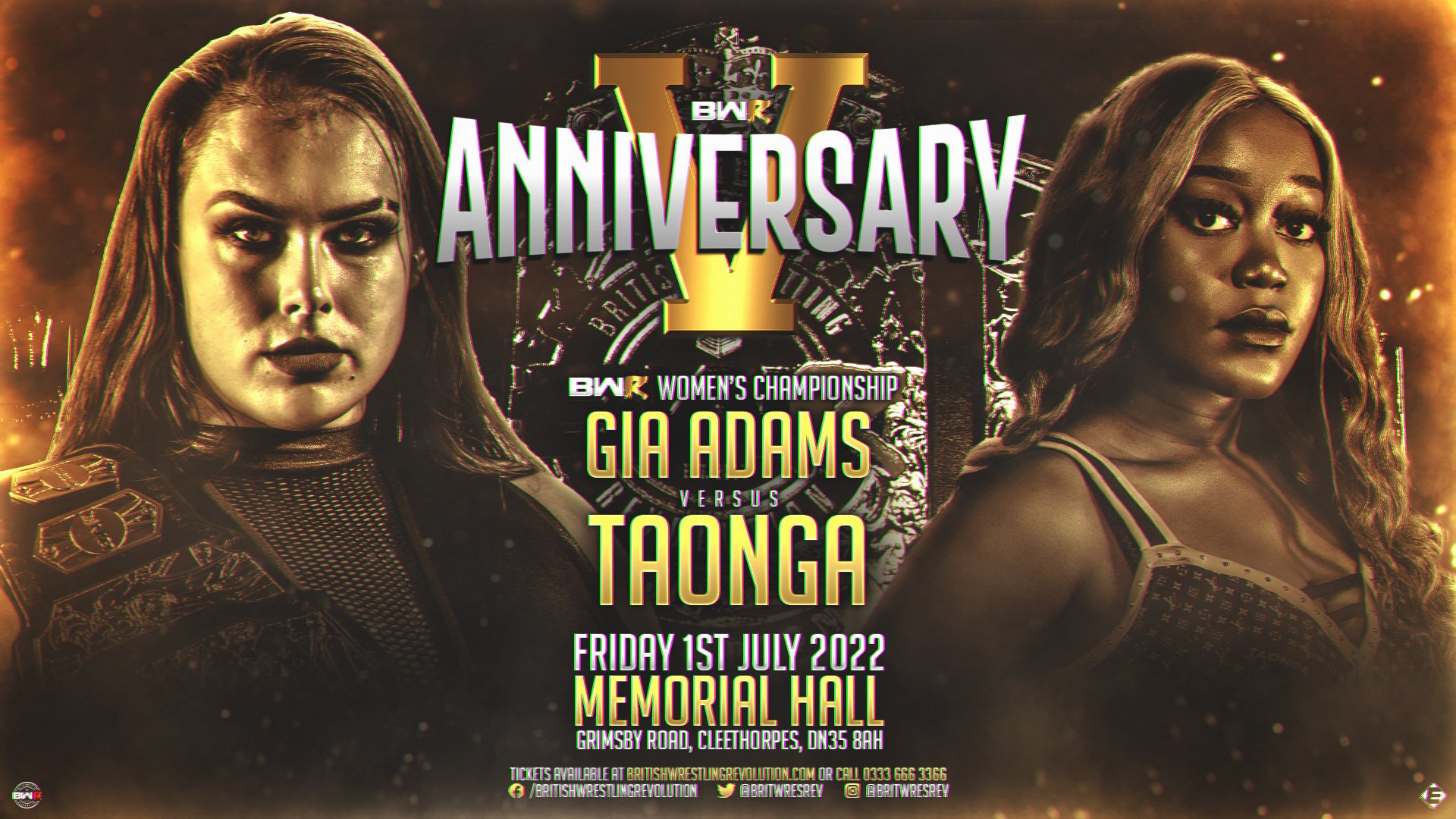 Adams has been the dominant champion in BWR Women's division history, being the sole holder of the title over two pandemic-separated reigns. This current run has lasted almost a year but in total it's been 600 days as champion for Adams. She faces a big challenge though in the shape of Taonga, who has been on a strong run in multiple companies in recent times.
These two obviously know each other well and they gel very well, the power of Adams going up against the tenacity of Taonga. The challenger got a great reception from the crowd, particularly from the children present, something that is always a positive to see. They had a great back and forth contest, with Adams' Second to None compatriot Myles Kayman providing an irritating presence at ringside to compound
the challenge for Taonga.
His interference, and Adams' own underhanded tactics, didn't take though and Taonga was able to end this dominant reign and become just the second Women's Champion in company history. A great moment was received with a great reception from the hot crowd.
Anarchy Briefcase Ladder Match | Will Kroos Vs Myles Kayman Vs Tu Byt Vs Riley Nova Vs Man Like DeReiss Vs Big Guns Joe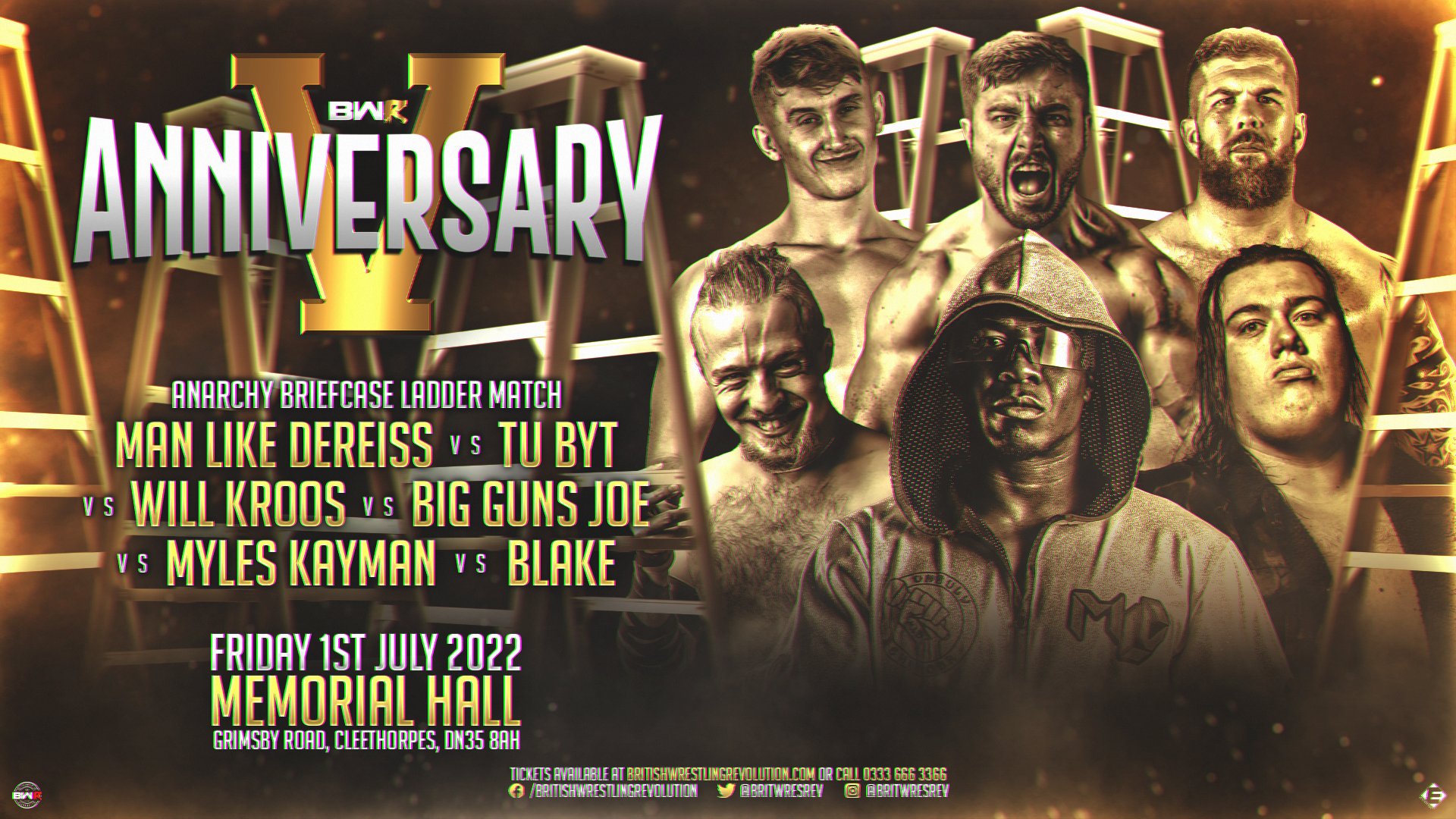 This was, given its name and the prize on offer, suitably anarchic. Six very diverse talents in a ladder match are a recipe for entertaining chaos and this was no different. An awful lot went on, ladders used as weapons, tables getting involved, and even a Dudley Boyz impersonation. Breathless action with everyone getting a chance to shine.
Riley Nova, in particular, stood out as a late addition to this match, although the man he replaced, Blake, did interfere at one point despite being on crutches. In the end Kroos able to climb the ladder and claim the briefcase that gives him a title shot at a time of his choosing, someone with his talent will be a big threat in that position.