#2. The Medium | 2021 | Thailand/South Korea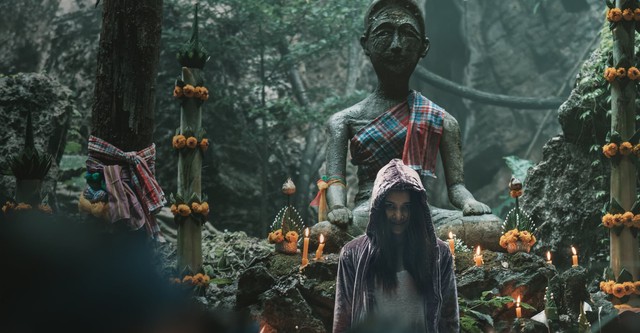 A horrifying story of a shaman's inheritance in the Isan region of Thailand. What could be possessing a family member might not be the Goddess they make it out to be.
The ONLY film on my list today in the Found Footage genre, The Medium stands alone as a shining example of what modern horror should be. This film starts with a documentary being filmed in the northeast part of Thailand to show what happens in the life of a local medium named Nim.
She's possessed by the god Bayan and just the latest in a long line of women in her family who have given their existence over to this deity. Yet as the movie continues, her daughter presents herself as perhaps the next in line, but it turns out that the spirits that want to enter her body are something…else. I mean, when you cook and eat the family dog, perhaps you aren't the shaman that will protect your village, you know?
What I really loved about this movie was that it goes from found footage – expected – to something quite unexpected, a movie that transcends where others have been before. Banjong Pisanthanakun also made Shutter and producer and writer Na Hong-Jin made the serial killer movie The Chaser. That means that this has a pedigree and why it won best feature film during the Bucheon International Fantastic Film Festival.