Josh Barnett's Bloodsport 9: Getting Brutal In LA
Josh Barnett is back with the 9th iteration of the Bloodsport event. Bloodsport as always is a part of the GCW: The Collective Mania Weekend shows. Taking place at the Ukrainian Culture Center it is sure to be another great night of hard-hitting action in this pro-wrestling meets MMA fight night.
Jeff Cobb Vs Calder McColl
This is a great fight which really plays into the competitor's strengths. Jeff Cobb is a former amateur wrestler who represented Gaum in the Olympics. McColl, on the other hand, was a pro-wrestler who has transitioned into MMA and that seems to have made him a more well-rounded comparator. Cobb as a part of New Japan and The United Empire rarely gets to show off his matt-based game but here he does. That's not what ends the match, It's a powerbomb and a smack to the head leading to a referee stoppage, resulting in Cobb winning.
Calvin Tankman vs Erik Hammer
What a fight, Tankman might have the power advantage but Hammer seems to have the agility advantage. Even though Hammer has had a year lay off he looks like a beast in this fight, and really has mastered the art of submission holds. It doesn't take long for Hammer to tap out Tankman making him still undefeated in Bloodsport.
Marina Shafir Vs Killer Kelly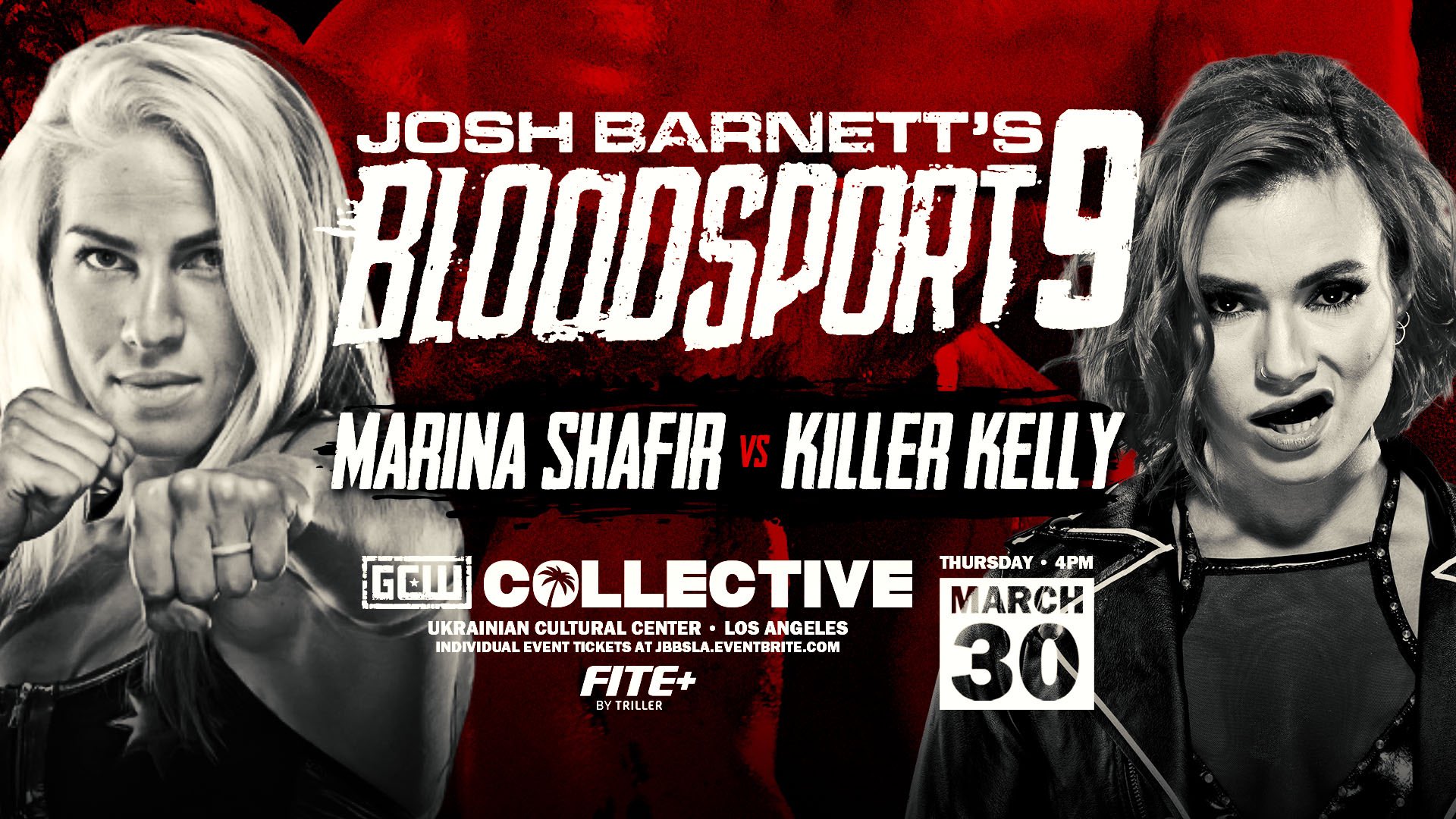 Shafir AKA The Problem is undefeated at Bloodsport and has been working with Jon Moxley, who will be facing Alex Coughlin later tonight. Her opponent is the Portuguese sensation Killer Kelly who hasn't won a bout at this event yet, but can she topple the Moldavian submission machine?
This match gets off to a quick start with both women utilizing their backgrounds in MMA. Marina Shafir has been in the pro-wrestling world for less time than Killer Kelly but these two women are on the same level. Kelly has been on a roll as of late and has looked incredible since leaving the WWE system. Shafir is in the same boat as both women were majorly underutilized during their time there. Shafir is a monster and I really hope we get to see more of this style in AEW and ROH. Shafir is still undefeated and what a fight.
Speedball Mike Bailey Vs Kota Ibushi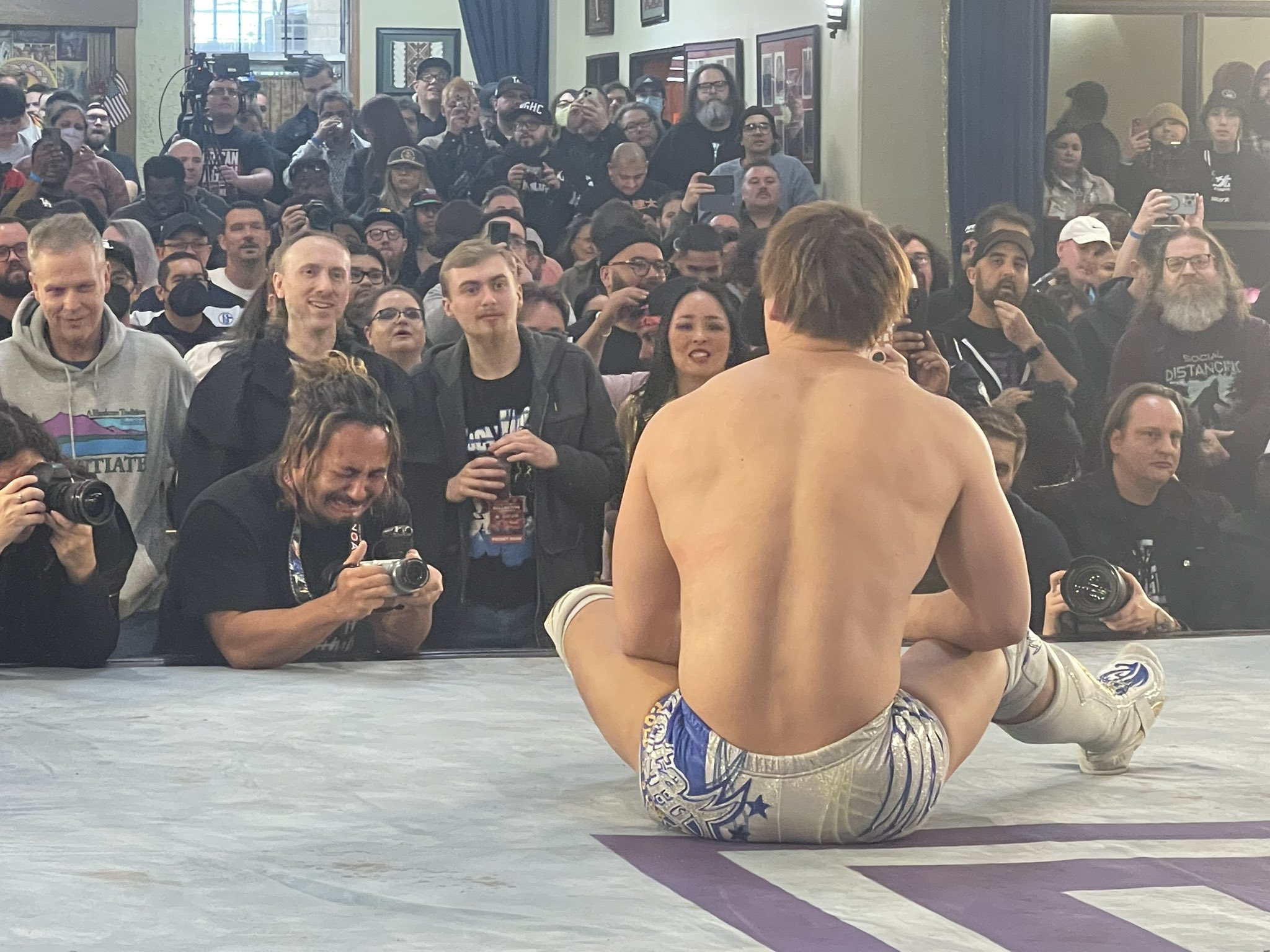 It's been a while, two years to be exact, and it's great to have you back on the wrestling scene Kota Ibushi. Mike Bailey had the best and craziest WrestleMania weekend last year and since then he has just got better. When this match was announced the whole Wrestling world was buzzing and I am excited for this one.
This one will be all about the kicks, sparring and maybe even some ground-based submissions. Both men have extensive backgrounds in MMA and that definitely makes for an interesting fight. Ibushi wins via knockout with a Regal Plex and a Kamigoye.
Yuya Uemura Vs Bad Dude Tito
Tito has recently joined TMDK, the faction led by Zack Saber Jr, he is facing the former young lion Yuya Uemura, who is one of the young boys I have seen grow into an absolute machine of a wrestler. He also has a background in greco-roman wrestling, which should help him here. This fight is very much grounded in submission holds and matt-based wrestling.
Uemura might be young but he shows here why he shouldn't be underestimated. His skill and showmanship are off the charts and despite there being no ropes he isn't scared to throw himself out of the ring. He is no match for Tito's leg bar, which makes him tap out, but we will see him gain a win sooner than later at Bloodsport.
Davey Boy Smith Jr. Vs JR Kratos
Finally, two of the biggest men to compete at Bloodsport, and two who have had such success at this event, are facing off in what should be a barnburner of a fight. This is the big boys slapping meat fight of the night and it's worth a watch. You spend most of the fight wondering who is going to win, but was there really any doubt, of course, Harry Smith AKA Davey Boy Smith Jr. was going to win here.
Royce Isaacs Vs Johnny Bloodsport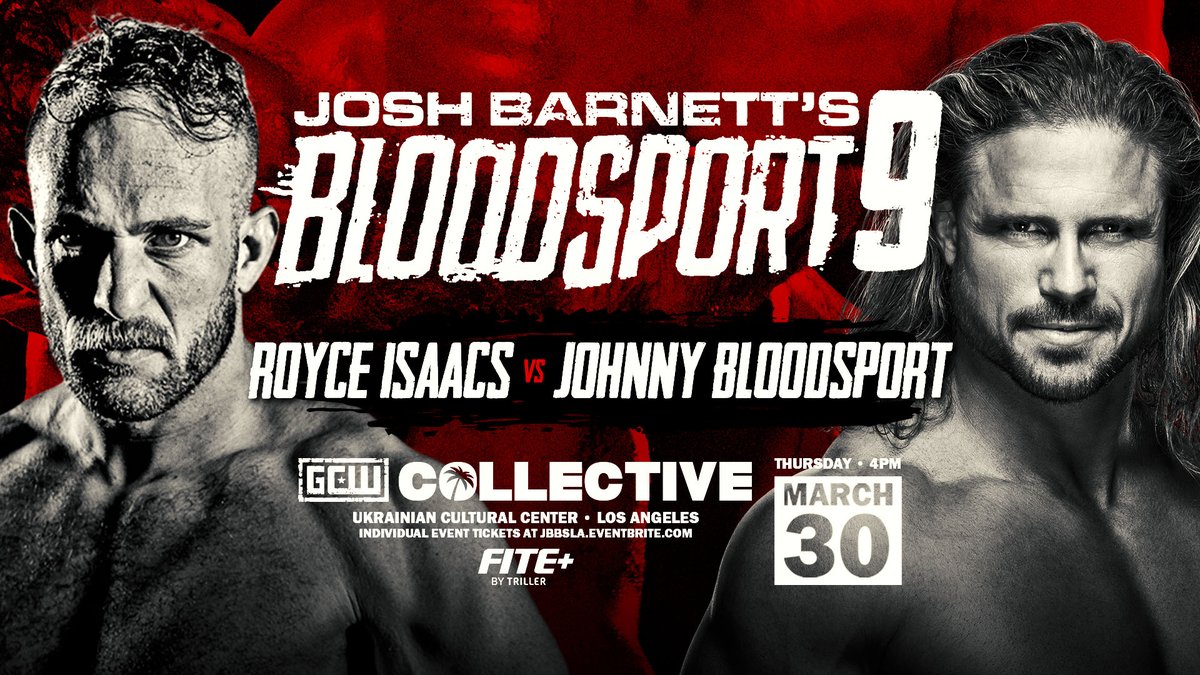 Johnny of many names is here to face off against one of the scariest men to compete at Bloodsport, Royce Isaacs. Johnny Bloodsport is incredible, winning his first bout at this event, he can do anything he puts his mind to and is set to have his boxing debut this year. Royce Issaces is a former football player and amateur wrestler who is a part of Team Filthy and the West Coast Wrecking Crew.
Johnny B is so agile which comes with his gymnastics background, and that will help him here along with his extensive MMA background. Isaacs will try and get his opponent down to the matt to show off his technical ability, he isn't just a powerful fighter. This fight has a lot of back and forth which makes it very exciting. Johnny Bloodspot picks up the win tonight.
Jon Moxley Vs Alex Coughlin
Alex Coughlin is looking to defeat thJon Moxley of the Blackpool Combat Club tonight at Bloodsport. Coughlin has come one leaps and bounds over the last few years and he is a submission master as well as a hard hitter. I would love to see him join the BCC at some point.
This fight is one of the best of the night with both men taking the other to their limit, which you rarely see especially for Moxley at Bloodsport. Coughlin has power and is strong, able to just power out of Moxley's submission holds. A great fight that ends with a knockout resulting in Jon Moxley winning. I hope they get to face off again.
Timothy Thatcher Vs Josh Barnett
Timothy Thatcher Vs Josh Barnett is your main event of the evening and what a fight this will be. Barnett is currently undefeated and has beaten Thatcher before in their first bout back in 2017. Will it be the same outcome tonight? This fight is a masterclass in catch wrestling and includes chain wrestling, submission moves and some nods to MMA. After a hellacious fight between two of the best to ever do it, Josh Barnett taps out to Timothy Thacher making this his first loss in the event that bears his name.