Double Or Nothing: AEW Is Back In Vagas
AEW is back in Las Vagas and brings you the fifth Double Or Nothing event in its history. On the main card, we have nine matches with all seven championships being defended tonight. Elsewhere on the card we have Adam Cole and Christ Jericho duke it out in an unsanctioned match. The Elite looks to put The Blackpool Combat Club in its place during an Anarchy In The Arena match that will close the show.
International Championship Blackjack Battle Royale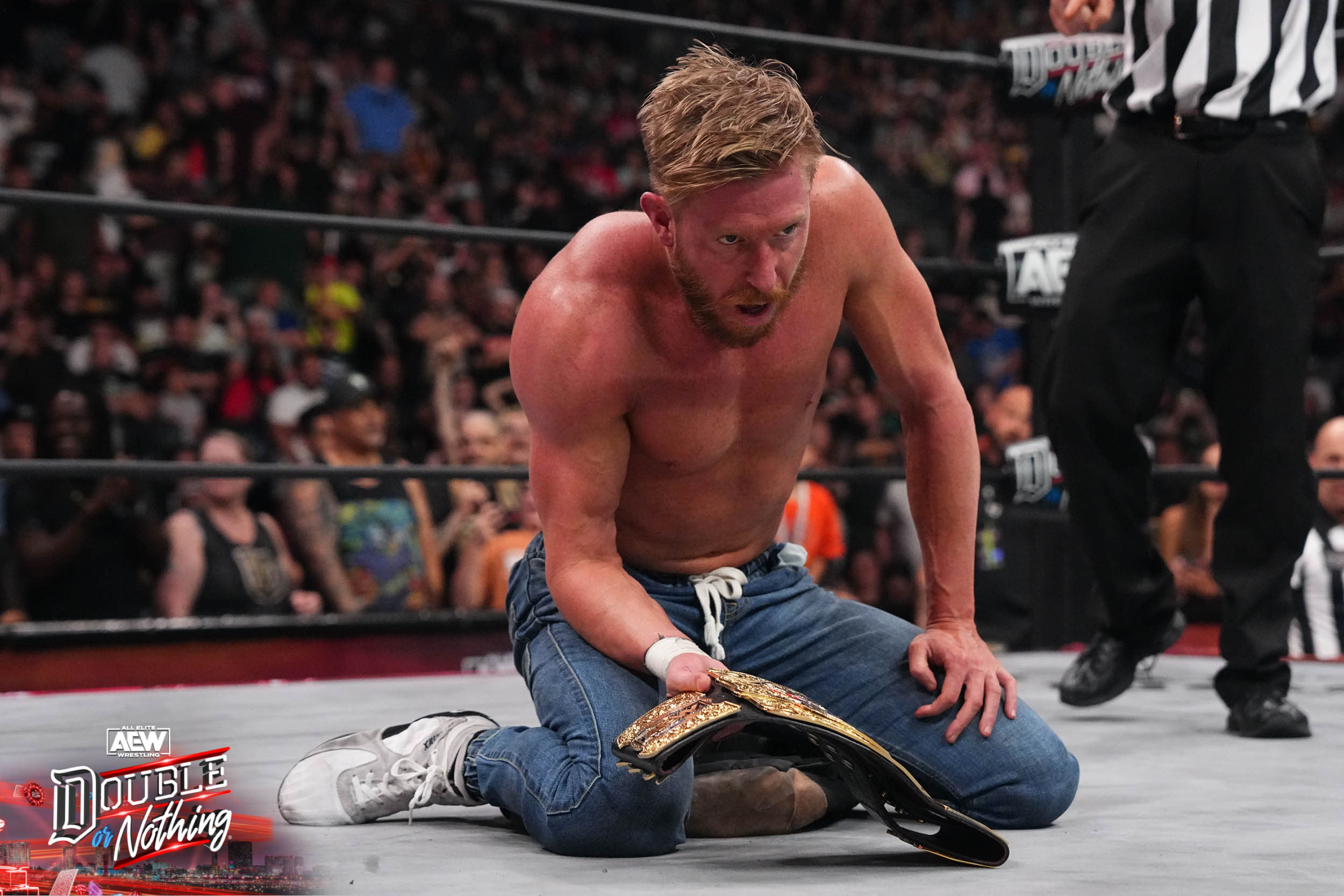 The international championship battle royal starts off a bit of a mess but does pick up. Juice and Jay White are great but I feel like both of them should have a match tonight, while we never really get a cool interaction between the big lads in this match. We do get Swerve coming face-to-face with Keith Lee and the luchadors all forming an unstoppable team.
I want to see a big match at All In London between The Lucha Bros and Bullet Club Gold, but that might just be cause I'm going to that show. Alternatively, a whole program between Jay White and Ricky Starks would be lots of fun. Brain Cage is just there and I'm just still not feeling him in AEW, even with him aligning with Swerve Strickland.
Winner: Orange Cassidy
Rating: 3/5
Unsanctioned Match | Adam Cole vs Chris Jericho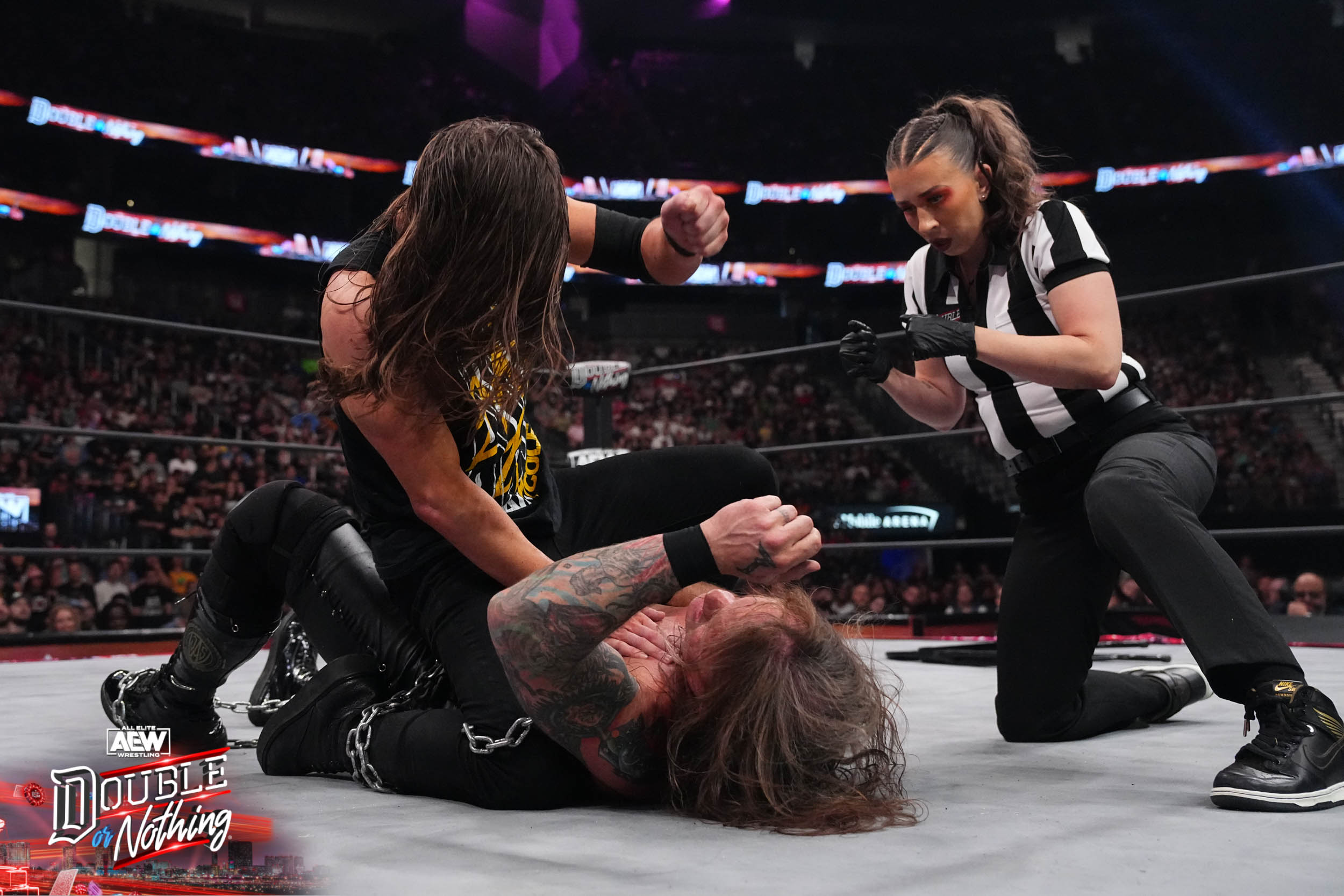 Adam Cole vs Chris Jericho is next in this unsanctioned match. As this is unsanctioned the JAS are all involved and Cole has brought Sabu and Roderick Strong with him, but this is between these two. Sabu does his bit with a chair and then puts someone through a table which is just fun but now it's one-on-one which is what we all want. After a lot of back and forth, Britt Baker comes out and starts beating down Chris Jericho with a kendo stick, Saraya tries to save the day but Baker chases her off. The match continues, it's a good match but I feel like it does plod along a bit.
Winner: Adam Cole
Rating: 3.5/5
AEW World Tag Team Championship Match | FTR Vs Jay Leathel & Jeff Jarrett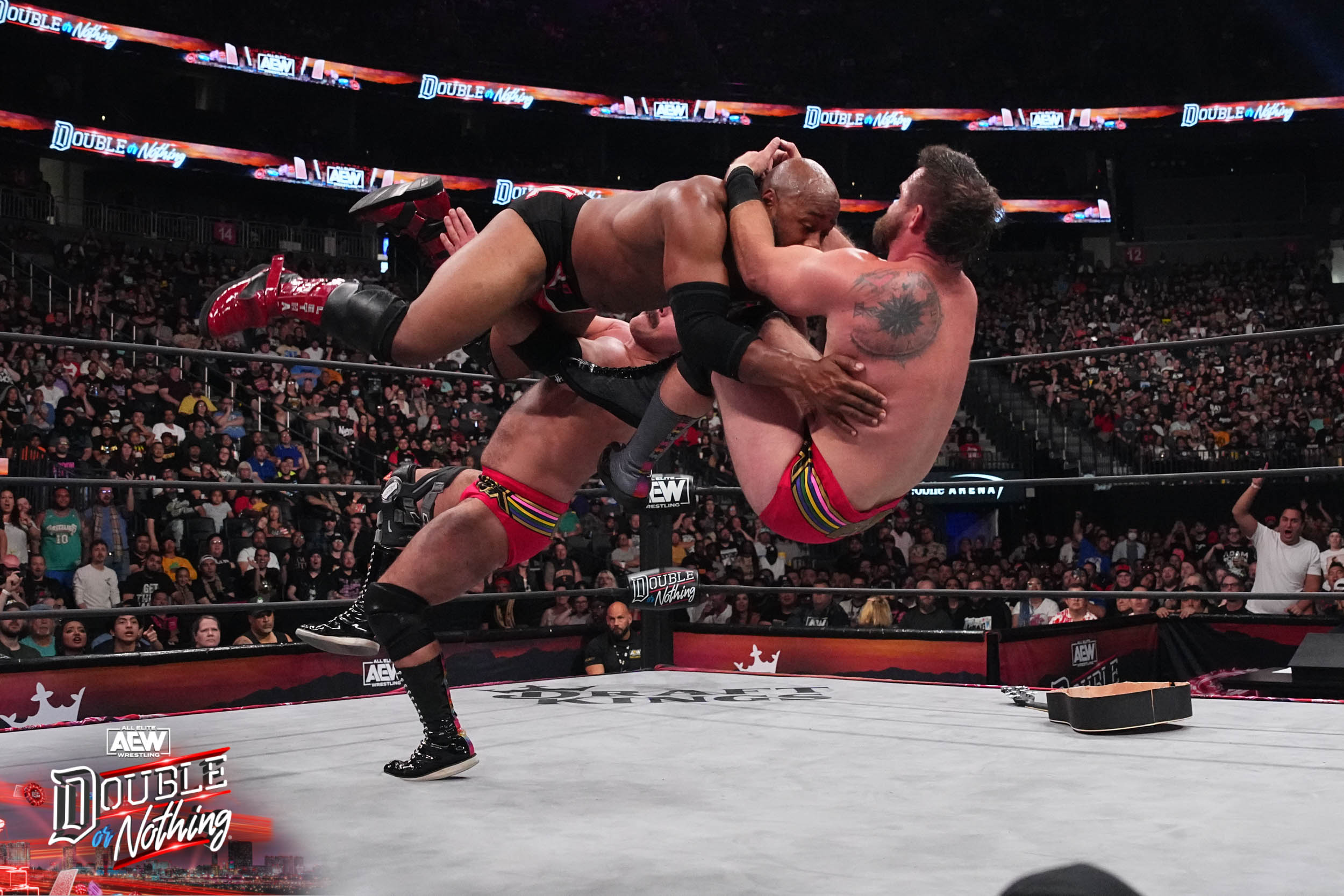 FTR Vs Jay Leathel and Jeff Jarrett with Mark Brisco, in a camo referee shirt, is the special guest referee. This has been an emotional feud centred around The Briscoes and both teams' relationships with the brothers.
This is just an old-school tag team match with FTR following all the rules while Jerrett and Lethel look to cheat at every opportunity, Mark Brisco calls it right down the middle and knows all the tricks so stops any cheating, most of the time. Even the moves in this match are classic, with shoutouts to Harley Race and Dusty Rhodes. Jeff Jarrett's figure four is unmatched and one of the best in the business. Jay Leathel looks amazing in the match and it feels like his pairing with Jarret has really brought something new to his character. If you like your wrestling with a sprinkle of the territories this match is for you.
Winner: FTR
Rating: 4/5
TNT Championship Ladder Match | Wardlow Vs Christian Cage
Wardlow Vs Christian Cage starts off slow but does get better and better as it goes on. Christian Cage is used sparingly inside of the ring in AEW and that is always to his advantage, it makes his appearances feel special. Cage is also still incredible inside of the ring and never pushes past what he can do, he remains a bad guy but is never predictable. I do wish we had got to the big spots and interference a lot earlier and this match was a little shorter. That would have definitely improved the pacing of this match.
Winner:
Rating: 3.5/5
AEW Women's World Championship Match | Jamie Hayter Vs Toni Storm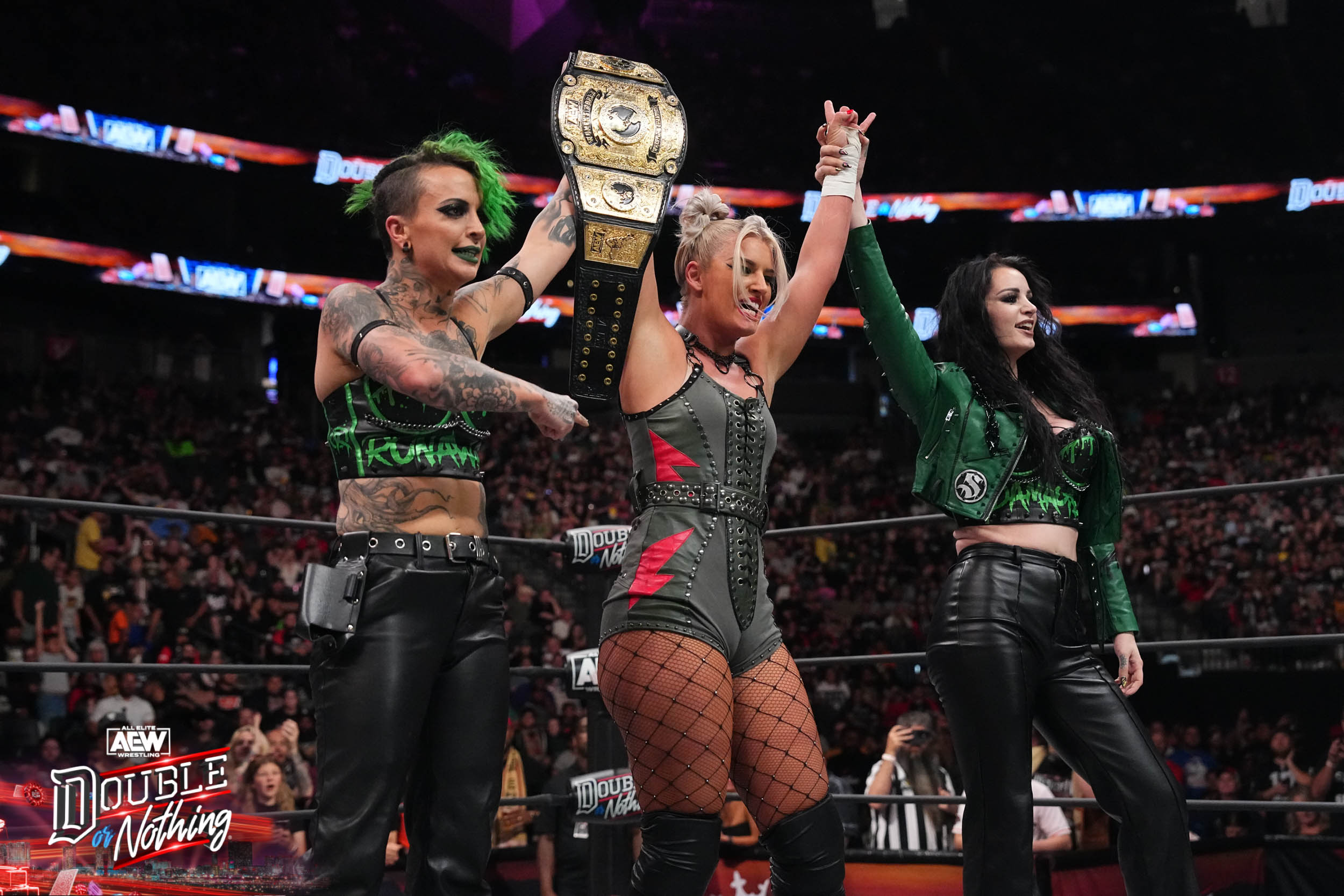 We knew coming into this that Jamie Hayter was injured and judging by the start of this match, with The Outcasts attacking her before her entrance, might indicate this injury is more serious than first thought. It also feels like they want to protect her heading into All In London and that would be the smart option here, let her heel up and do Toni Storm Vs Jamie Hayter three then.
Winner: Toni Storm
Rating: 4.25/5
AEW World Trios Championship Match | House Rules | House of Black Vs The Acclaimed & Daddy Ass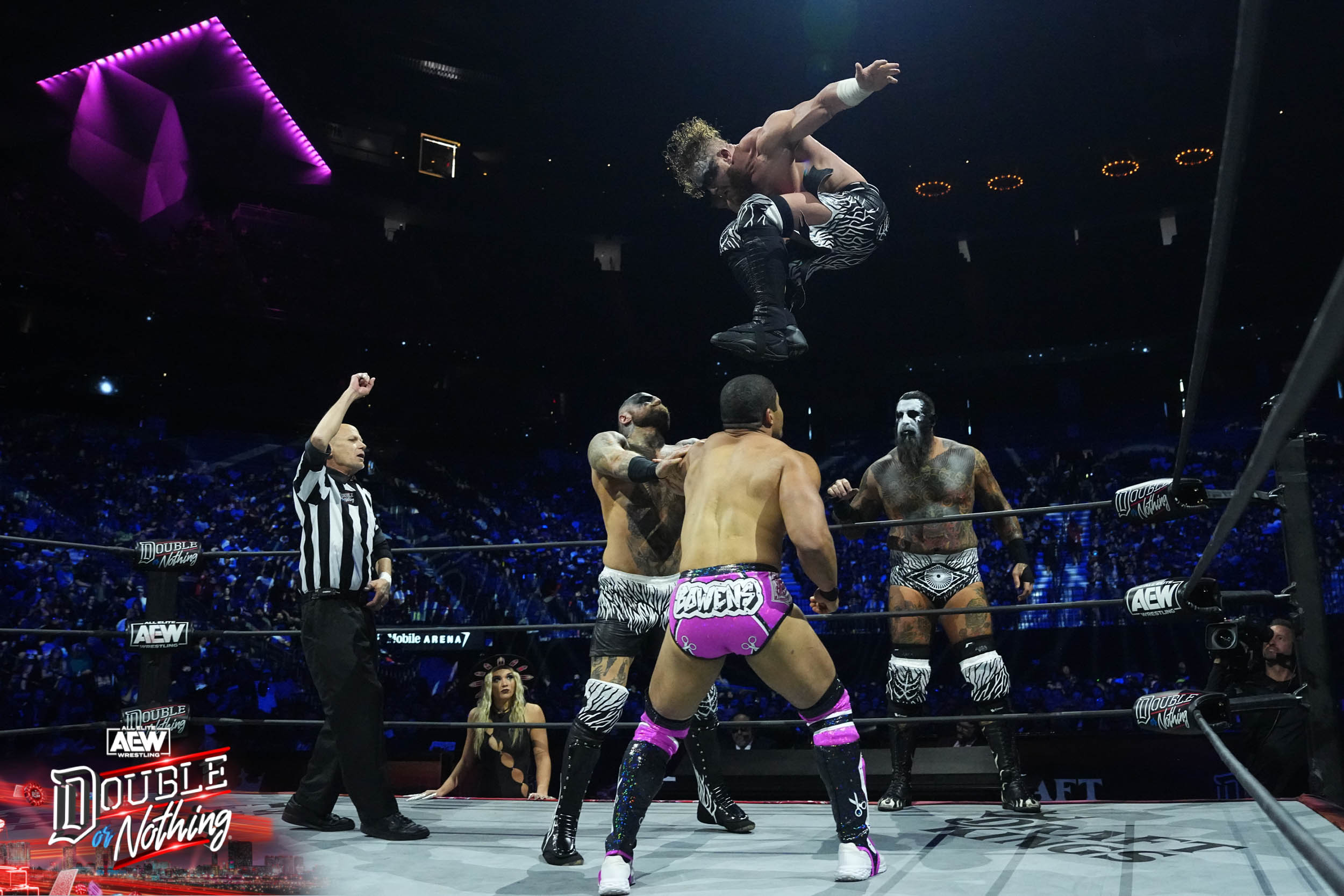 Now this is more like it and feels very AEW, fast-paced, lots of fun and just some great wrestling. This is a great match that the crowd is really into, especially when it comes to chanting at Buddy Matthews of House of Black. The Acclaimed look great as always with Bowens really selling his knee which he has has issues with in the past. Billy Gunn also known as Daddy Ass is another one who has turned back the years since joining AEW and he puts up a hell of a fight but it isn't enough cause THE HOUSE ALWAYS WINS.
Winner: House Of Black
Rating: 4.5/5
TBS Championship Match | Jade Cargill Vs Taya Valkyrie
Taya Valkyrie is looking to defeat Jade Cargill's winning streak and gain the TBS Championship. Valkyrie sure does put up a fight against Cargill and this might be one of the best matches of the latter career so far. It's so important for ventures to work with younger talent and it seems Jade has picked up some things from working with Taya. This is a hard-hitting physical affair between two powerhouses of the AEW Women's division.
Winner: Jade Cargill
Rating: 4.5/5
60 and 0 let's go Double Or Nothing tonight shall we?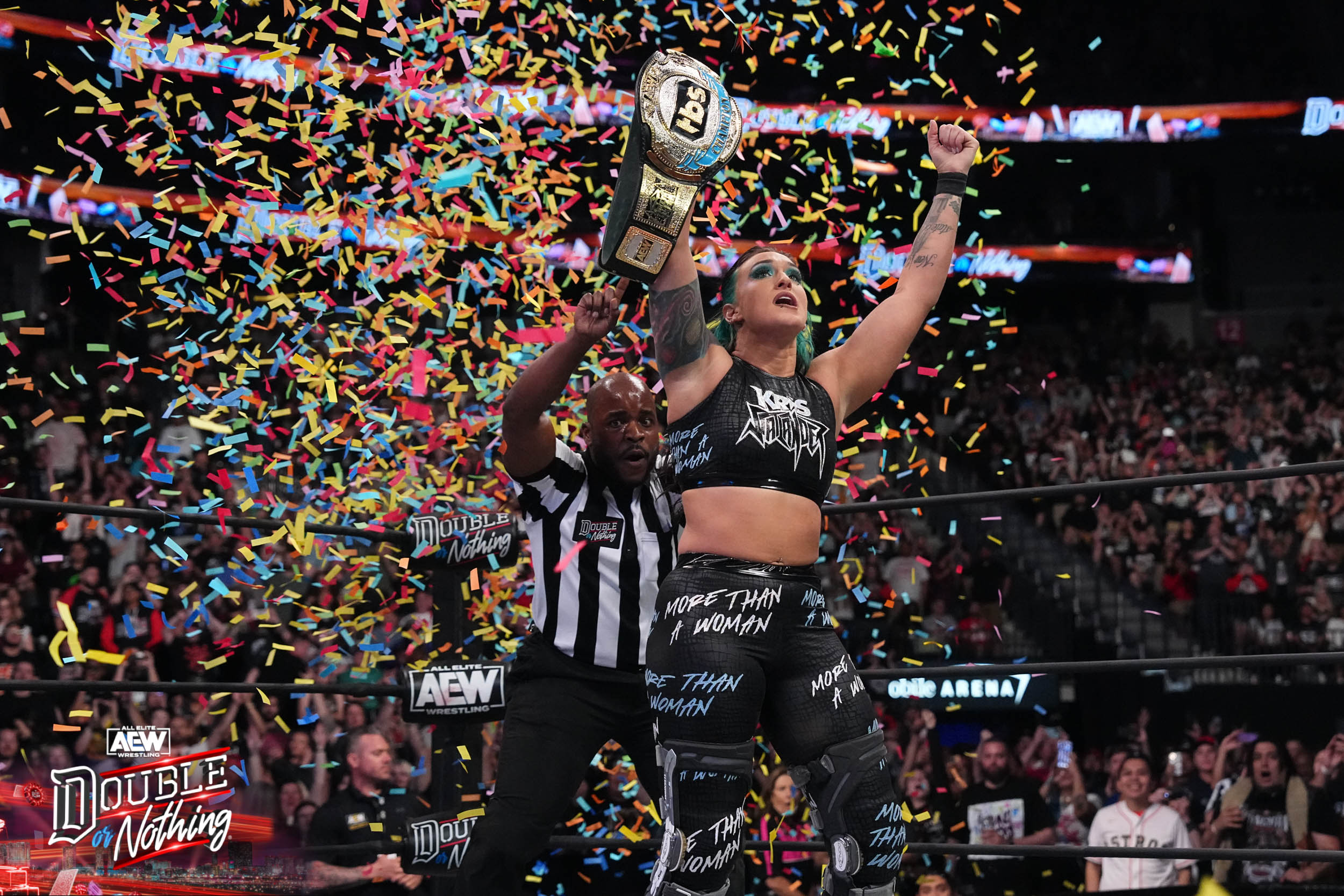 Kris Statlander is back and we are getting another TBS Championship match straight away. It's fasted paced and exciting with both women getting all of their stuff in. Statlander has just come back from another long layoff due to injury and looks like she hasn't missed a beat. What a moment and what a mini-match.
Winner: Kris Statlander
Rating: 4.5
AEW World Championship Match | Four Pillers Match | MJF Vs Sammy Guevara Vs 'Jungle Boy' Jack Perry Vs Darby Allin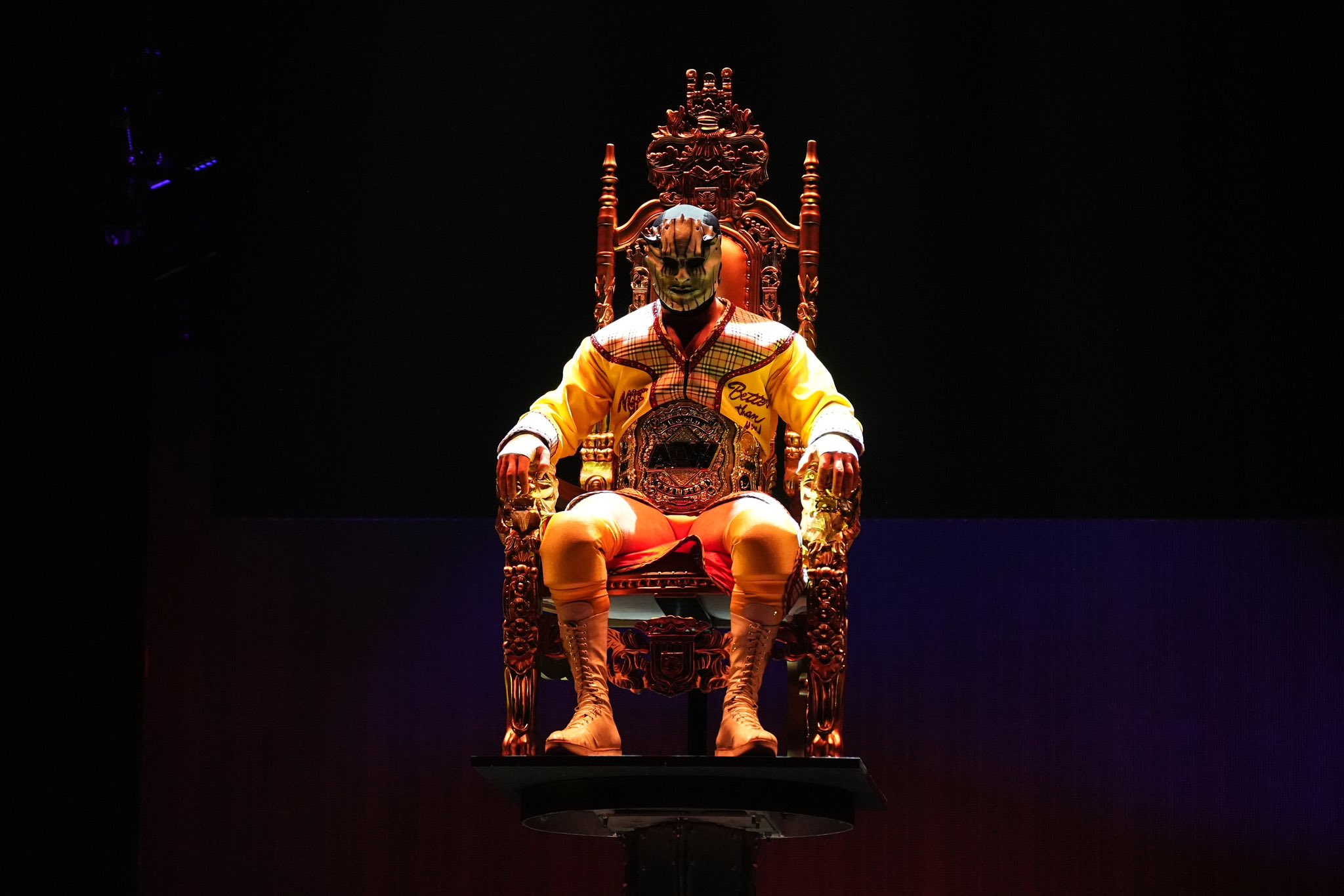 Jungle Boy Jack Perry is such a lovely babyface and I adore the fact he always keeps his entrances simple. A huge congratulations is in order for Sammy Guevara and Tay Melo who are having a baby and it seems she already has a little bump. what a great moment for the. Darby Allin is dressed like Elvis tonight, which ties into his video package, involving a wedding and hiding a body. Embrace the Vagas baby. MJF descends from the heavens on a throne with women in masks bowing to him, yes it's a lot, as is his gear which is in Hulk Hogan red and yellow.
This match is absolutely insane and you know that with these four holding up your men's main event single's division for years to come. At points is a mile a minute and at other points it's slow and calculated especially when it comes to MJF, at one point he even gets the mic and tries to get Sammy to just lie down for money, for the baby. There is a little bit of comedy, there is submission wrestling, double submission holds, and a quadruple at one point. This bout is just something else.
Winner: MJF
Rating: 5/5
Anarchy In The Arena | The Elite Vs Blackpool Combat Club
The Elite Vs Blackpool Combat Club will be a brutal fight with blood and destruction. We are not disappointed with this match, I love something this hectic and yes trying to film a match like this is hard but it's not for us at home, it's for the live crowd and they love it. Rick Nox is bloody as is most of the BCC and Don Calias is on commentary which is always a fun time, what is he up to?
This match is absolute carnage and there are so many moments that I can't write them all down but watch out for the Swing from Claudio to Matt Jackson and Omega and Mox doing hardcore wrestling forever. The in-ring action is just as insane and great, these guys have left everything inside of the squared circle. So many close calls and it's anyone game to who could win. Konosuke Takeshita helps the BCC get the win tonight aligning himself with them and Don Calis.
Winner: Blackpool Combat Club
Rating: 5/5